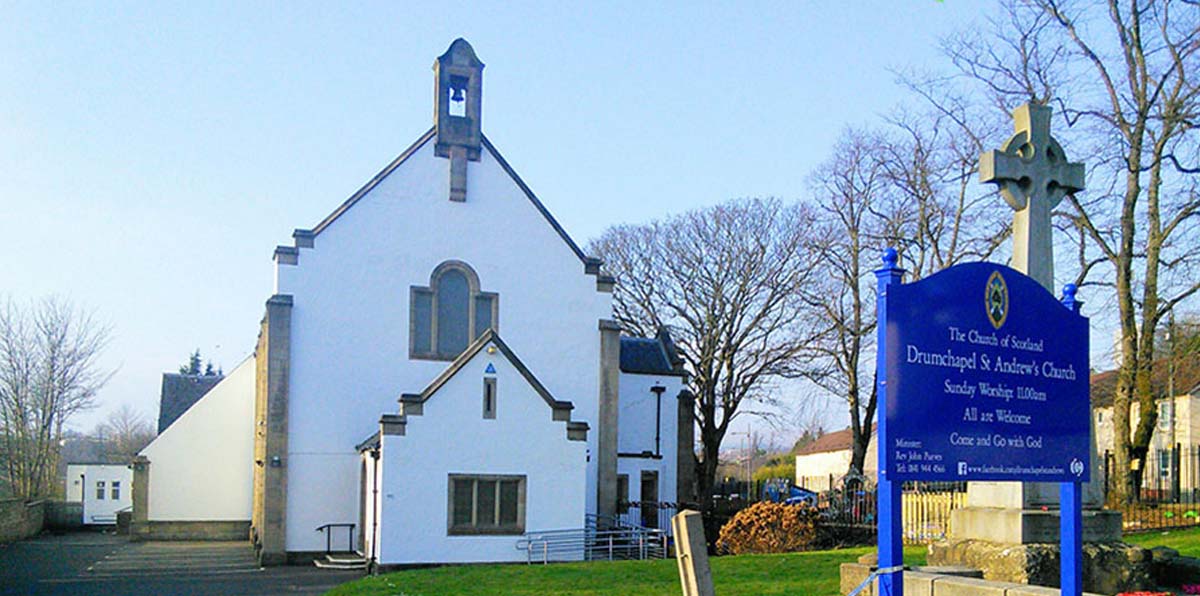 'Come and go
with God'
Services Sundays 11am, Garscadden Road, Glasgow
Testimonial

Coming to Drumchapel St Andrews on a Sunday morning is a joy. It's time spent with my Church family. Time to share our ups and downs, time to offer a listening ear, and to have that reciprocated. It's a great family.
Now, I've mentioned a listening ear. Well, my ears listen every Sunday, as John or Julie take our services. I feel as if I'm being talked to, the services are so thought provoking and inspirational. Of course, they're talking to everyone, but I sit there feeling as if they're talking to me. I head home feeling inspired, and prepared for the week ahead.
- Nell Whitelaw
" I like drumchapel church because of its. Unique atmosphere. The welcome you can feel at the door and does not fail to leave until you walk out the door. Everyone is family no matter their inheritance or their blood or their past and that's what makes it special. It's a place to be yourself and helps you to be yourself and helps you to figure out any problems which may be at your company right now. It has a sense of belonging and makes anyone feel like they fit in. I think it can be whatever anyone decides they want it to be and that's something to treasure. "
- Iona
" Drumchapel St. Andrews is a great church. It's perfect for all ages and its very welcoming. I never get bored of John's sermons as they are always really interesting. I also like how the church is very laid back instead of strict and formal.
- Niamh